ART of Being Human Level 1
POSTPONED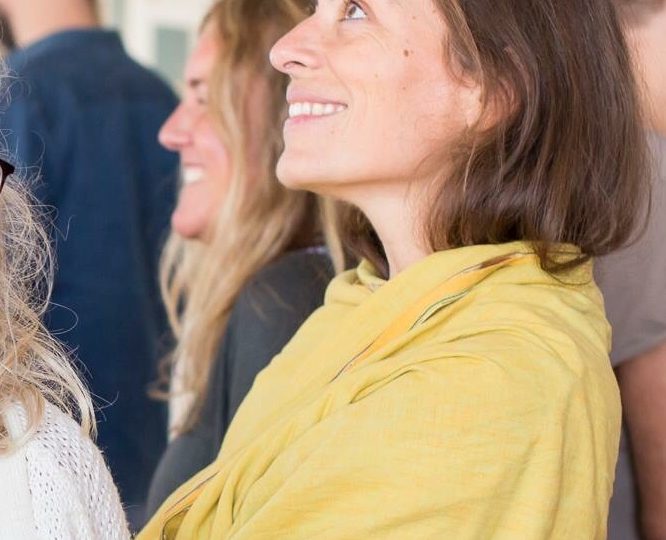 THE ART of Being Human –  LEVEL 1
Welcome to the ART of Being Human level 1:  A weekend immersion into the practices of Authentic Relating
Dates: April 25 & 26
Schedule: Sat/Sun 10am – 8pm
Location: Lisbon, Portugal
Cost: 260 EUR / 290 USD
★ Imagine being yourself and speaking your truth at any moment in your life.
★ Imagine having grace under fire in times of discomfort, conflict, or stress.
★ Imagine building connections and relationships that are resilient and designed to last.
WHAT IS THE AUTHENTIC RELATING TRAINING?
Our Authentic Relating Training level 1 is a unique and profound course that helps refine communication skills and deepen human connections across all social contexts. From the workplace to the living room, from strangers to partners and everyone in between.
The practices are designed to be as accessible, adoptable, and engaging as possible, so you can apply your new skills to your life right away, with immediate results.
This is not a lecture or seminar – it is a deep dive full-immersion training that emphasises on embodied and experiential learning and will leave you enlivened, heart and mind-opened, and deeply connected to yourself and others.
This course is truly for everyone – no matter your level of prior experience or training.
Dates: April 25 & 26
Schedule: Sat/Sun 10am – 8pm
Location: Lisbon, Portugal
Cost:
260 EUR / 290 USD
COURSE DETAILS
A team of experienced facilitators will guide you through a thoroughly tested and proven sequence of interactive exercises.
On DAY 1 we look into the foundational skills of authentic relating: – The Five Practices of Authentic Relating – The Three Levels of Conversation – The Foundation of Connection – Empathy and Authentic Listening – The Power of Setting Context – Dignity and Humility, Posture and Collapse & Cultivating Equanimity
On DAY 2 we focus on the tools and skills you need to lead any relationship towards a greater understanding of one another: – The Role of the Witness – Cultivating Genuine Curiosity – Transforming Conflict into Connection – Embracing Discomfort as a Path of Personal Empowerment – Relational Aikido & Relational Alchemy
In addition to the course you will receive:
– Course notes of the tools and practices that will help you deepen your practice in everyday life – Membership to the ART Graduates Facebook group with access to regular zoom calls, group resources and the opportunity to stay connected with ART graduates worldwide
Please note that this course will be held in English. Small-group and partner exercises can be done in your own language, of course.
ABOUT THE FACILITATORS
Our expert facilitators are highly qualified in this art and bring years of experience teaching authentic relating. Our curriculum designers have found and created the most innovative and effective relational practices available to deliver a life-changing experience that deepens with practice.
Daniel Brooks COURSE LEADER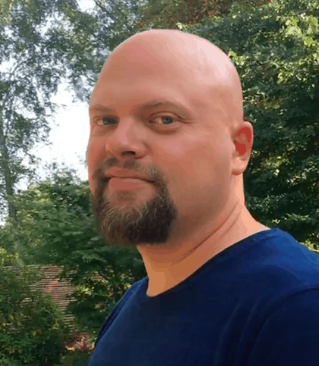 Brooks has experience from quite diverse avenues of life; over the years he's been trained as a physicist, a soldier, and a zen monk. In 2010 he discovered authentic relating and was immediately hooked on the vast potential of it. He's since made it an integral part of his personal and professional practice. He lives in some weird superposition between Stockholm and Copenhagen, where he consults, facilitates and builds community.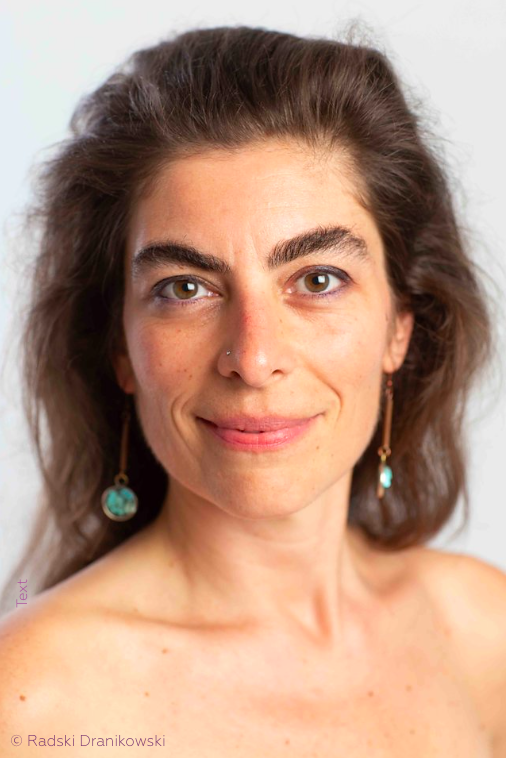 Adriana Candeias COURSE CO-FACILITATOR
On her journey as a researcher, Dr Adriana Candeias she started by investigating the function of ecosystems and has been applying the concept of sustainability to human health and relationships.  She is consulted for her unique ability to merge healing, communication and intimacy and considers Authentic Relating one of her most pragmatic and supportive tools for connectedness with ourselves and others.
ABOUT ART INTERNATIONAL
Our vision is to co-create a more enlivened, awakened, and authentic world through human connection. We believe that we all have the capacity to be bridges – between parts of ourselves, between ourselves and others, and between different communities around the world.
When we transform ourselves, we can then transform our relationships.
When we transform our relationships, we can then transform the world.
Connect with us on FACEBOOK
We are a team of experienced and passionate facilitators, leaders, coaches, entrepreneurs, and volunteers dedicated to the practice of authentic relating and the production of authentic relating trainings. We're committed to bringing about a world of healthy, conscious, connected, revealed, enlivened, and intimate relationships, with both self and others.
SECURE YOUR SEAT NOW
Dates: April 25 & 26
Schedule: Sat/Sun 10am – 8pm
Location: Lisbon, Portugal
Cost: €260 EUR / $295 USD
To register, go to: https://authenticrelating.co/courses/level-1/
Questions?
To schedule your free intro call with an ART team member, fill out the intro call form halfway down the page or click here to contact me directly.
Connect with us on FACEBOOK