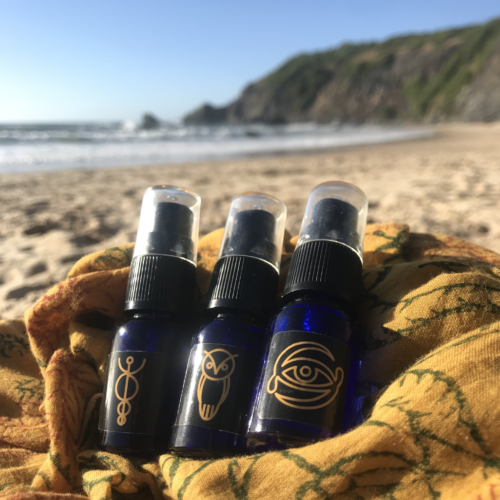 Adriana's Magic Mist prepares you to receive, to love and to dream. The extract of precious essential oils in a light spray of pure ethanol water brings the scents of health, vision and wisdom.  Spritz upon freshly cleansed face, forehead, neck and colour bone and wrist points throughout the day to cleanse, clear and centre.
Directions 
Gently spritz your selected Magic Mist upon your face, head, wrist points neck, colour bone or sternum.  Delightful as space clearing and refresher.
Ingredients
Purified water, ethanol 40%*, elixir no 1, 2 or 3 (essential oils: bergamot, blue lotus, cinnamon, clary sage, clove, eucalyptus, frankincense, geranium, lavender, lemon myrtle, neroli, oregano, palma rosa, palo santo, patchouli, peppermint, rosemary, sandalwood, tea tree, white lily, wild orange, ylang ylang).
Magic Mists Nº 1, 2 & 3
£77 (incl. velvety carrier pouch and p&p)