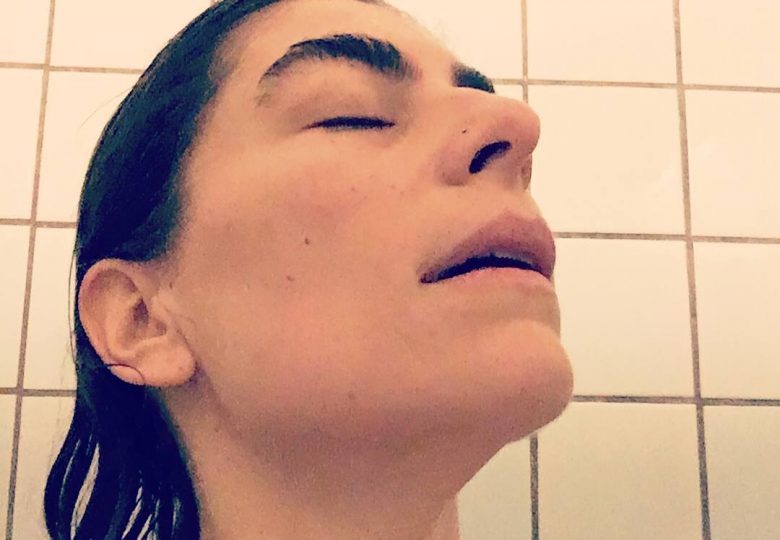 I am water.
And straight lines.
Lines of thought, lines of routine, lines of schedules, lines of relationships, lines of formalities, lines of the patterns of interactions, lines of judgement, lines of beliefs, lines of unreality.
I am water.
You are water.
And many things more.


The mind rushes.
It's busy.
The heat, the steam, the minerals in the water, all calm me down.
I resist.
My body asks to do.
I meditate.
Still, I am doing.
I give my self to the thoughts of finding the meaning of life.
Of my life.
Who I am. Who I want to be.
What I want to do.


I am back to the thoughts of doing.
"Stop the thoughts"
"How"
"Smile at them. Even, laugh at your unsuccessful attempts."
Hot. Cold. Very hot. Cold.
I look for the light. I make a noise of releeeease.
I thank my body.
Thank you.
Thank you.
Thank you.


Where did my thoughts go?
I do not know anymore.
i am relaxed.
i am not worried anymore.
I am.
I just am.
.
It finally worked…
.
.
If I can have pleasure in taking care of myself, why wouldn't I do it.
"Fake until you make it, Adriana."


The 'being' will come.

…
…

I am calm. I am slow. I am no longer a straight line.
I am water.
I am water.