When London is self-love only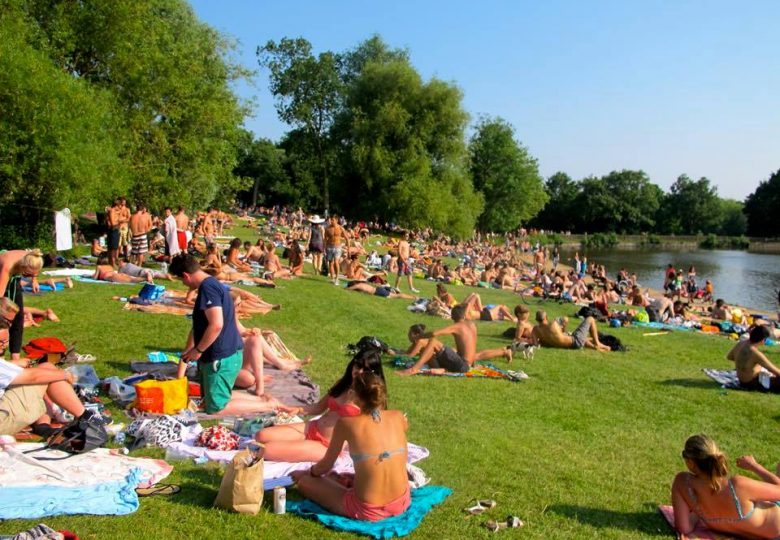 There's a very specific phenomenon to London that I have never encountered anywhere else, not like here.
For a few short days, London women's self esteem is not even a question.
The sun has been out for a few weeks now, at any opportunity the parks and pub terraces are noisy. It's like wild garlic season, get it as quick as it's there.

And then the weekend get's here and the story takes a sharper angle.
The heat cooked desire brings the bikinis and swim suits out of the closet.
I'm at a train station near a park and the display of fashion is incredible. I can see the latest model of Calzedonia's in red or a 10 year old speedo (quite vintage!), dressed with some understated shorts or a matching tunic.
For two days, through the streets of London there's no place for anti-celulite cream advertisements. These women couldn't care less for your beauty standards.
You name it, skin colour, size, roundness, wrinkles, bones, all on display.
Make-up, what's that?
Men are like dizzy flies, crossing the road, should they have more eyes around their head they couldn't grasp all that is to be discovered. So much skin on display!!!
There's something about London's relationship with the sun that's different from other cold cities in Europe.
It's the contrast.
There's a moment when women's self esteem is not even a question.
There's only self-love.