Product quality  We source the highest quality and freshest ingredients and prepare our potions in small batches without the use of preservatives and additives. Our products have a short self-life and must consumed within 3 – 6 months after purchase. Ingredient proportions may also be adjusted according to the seasons and the source materials resulting in slight differences in texture, intensity and tone. Seldom, separation and deposit of certain ingredients is observed. This may be prevented by keeping potions and elixires at constant temperature and may be easily resolved by stirring ingredients vigorously, recovering their synergetic effect.  (Please see our disclaimer below.) 
Magic Mist Nº 1, 2 & 3
by Adriana Candeias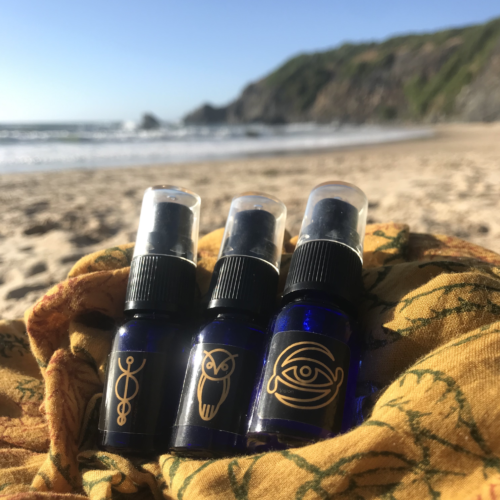 Adriana's Magic Mist prepares you to receive, to love and to dream. The extract of precious essential oils in a light spray of pure ethanol water brings the scents of health, vision and wisdom. 
Spritz upon freshly cleansed face, forehead, neck and colour bone and wrist points throughout the day to cleanse, clear and centre 
(This bundle includes the three mists in a handy velvety carrier bag.  Individual mists and refills are also available.)
Pricing £77 (incl. p&p)  
Facial Spa Nº 4
by Adriana Candeias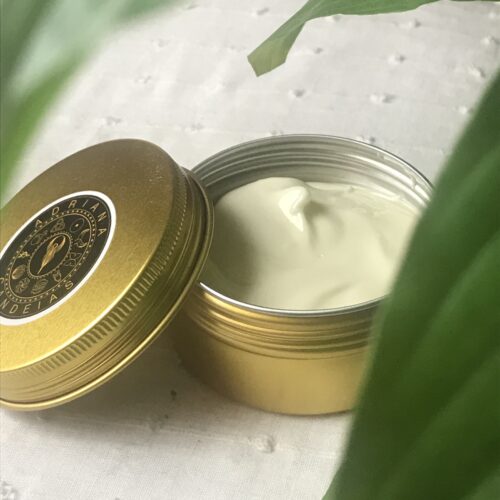 Let the healing power of the plants nourish, the sun vitamin protect and the rich combination of exquisite oils hydrate your skin.  Number 4 Facial Spa Potion (Spring edition) fuses the most advanced skin regeneration technology with the ancient wisdom of organic pure botanic extracts.  A thick marquise style potion of rich nourishing seed oils and precious essential oils, enriched with RENU 28 and regenerative Hypercal, smooth on as a succulent daytime moisturiser or regenerative night crème. 
Pricing £67 (incl. p&p)