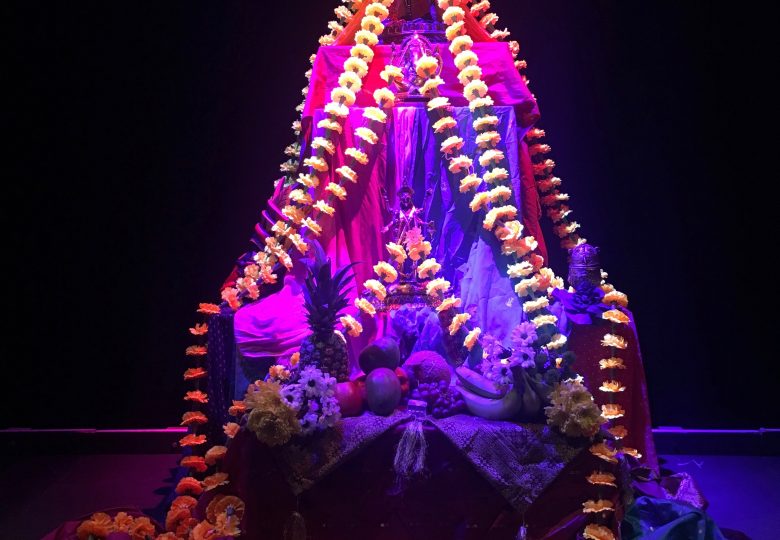 Definition of freedom.
Where my feet take me may well be just what I need.
Roaming the streets of Kings Cross, finishing some work chores, and preparing to go to an intimate party I realise the introvert in me needed tending.
Apologetically I cancelled my social arrangements knowing my dear friends would also honour my need to respect my inner desire of being reclusive.
But home was not calling me.
On the opposite, as I walked and attended 4 people with directions, which made me wonder if I carry a kind of a look as a tourist officer or it is all this Kundalini yoga expanding my heart attracting those in need, I reaffirm this could be the opportunity I have longed for to go out to the cinema on my own.
But it was not the cinema. My feet took me to one of my favourite venues in London to find out there is a whole season of shows of music by women at Kings Place.
In the wait of "Kali: Supreme Mother" put together by storyteller Emily Hennessy and sitarist Sheena Mukherjee @crickcrackclub , carrying us through Hindu mythology on the shape shifter, demon-slayer and life saver goddess.
Just what I needed, I believe.
And hopefully getting inspiration for my next women's circles.
What a performance this is. Rediscovering the power, fun and primal culture of story telling whilst connecting with the meaningful messages of Hinduism, I can fall in love with the essence of being human again and again.
Trusting where my feet take me… freedom is not having to know.