3-weeks Yoga course – SOLD OUT
Zoom 7:30-9:00 am Monday to Friday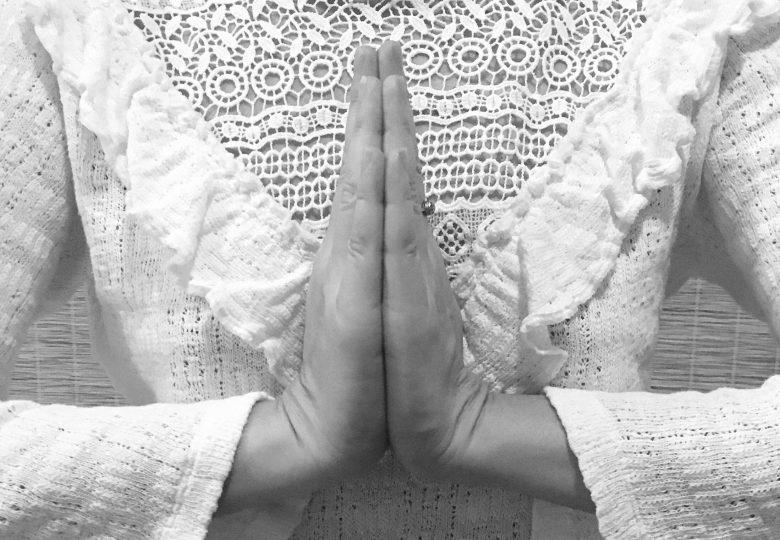 Kundalini Yoga for expansion & connection
by Anahat-Bani Kaur.
– 5 classes per week
– exclusive meditations 
We are physically separated and we can still come together as a community and have our own practice for a healthy body and a balanced mind.
This is a wonderful opportunity to take time for yourself with a technology that nourishes, exercises and detoxifies in a truly wholesome manner.
⭐️HOW IT WORKS
Register by sending me a message

Send payment via paypal for the whole course.

Receive a Zoom Link and attend each class every Monday to Friday at 7:30am GMT

Access an exclusive Facebook group to practice your class in your own time.

Receive extra exercises and meditations to go deeper into Kundalini yoga in the evenings and continue your practice during the weekend. 
⭐️WHAT YOU NEED
a good wifi connection able to stream zoom video meeting

and/or Facebook account to attend the class at a later time of the day.

loose layered clothing

a mat

a blanket

cushion / bolster

water bottle
⭐️WHAT YOU INVEST
£45 – full access via zoom during 3 weeks + Facebook group
(£5 discount for students on previous yoga programmes)
£15 – access during 5 consecutive classes
£5 – per individual class via Zoom
⭐️HOW YOU BOOKING
Send your payment via Paypal
appliedsustainablehealth@gmail.com
(Use Friends & Family option)
⭐️WHAT TO EXPECT
learn the core practice of Kundalini Yoga
establish a fitness practice
cover the essential needs of our body with breathing and movement
take time to reset the mind with powerful and achievable meditations
become aware of your requirements and get to know yourself better
expand your limitations, strengths and resilience
develop a stable, focused and strong mind to overcome the challenges of present times
open the heart and find compassion for your self
understand the nature of being human that is beyond intellectual interpretations
fun in discovering how different you may feel during 3 weeks of practice and more…
admiration and gratitude for your immune response, your emotions, your ability to transform darkness into light ❤️
My teaching is also my seva to the community and there are some allocated spaces by donation. Money shall not be an obstacle for your practice.
⭐️EXTRA BUNDLE
Students of my 3-week course get
– free guidance through their practice, outside class time.
– free attendance to the AUTHENTIC WOMEN gathering, facilitations of Authentic Relating games for women, on Thursdays from 6:30pm to 8:30pm BST, via Zoom
– 20 % discount on Creative Relationships course
〰️〰️〰️〰️〰️〰️〰️〰️〰️〰️〰️〰️〰️〰️〰️〰️〰️〰️〰️〰️〰️〰️
F&Q
⚡️Why is your video important
– if you join us with video on I will have the opportunity to see you in practice, to have a peek on how you are doing and attend to any adjustments I may findto suggest to you in your practice. Also you will give other students the chance to feel part of the community and grow your sangat through the virtual world.
⚡️Why Facebook group
– as a student you may benefit from discussing the class, the exercises or any other matter that may be relevant to your practice. This is not imperative and in fact, I admire those who can stay away from social media. Yet, if you already use FB, then it may be of great benefit to connect with the rest of us.
⚡️Why 3 weeks
– the UK government has announced the Corona-related isolation regulations shall be in place during 3 weeks. During this time, it is important to address our requirements for movement and mental rest, both highly supported by Kundalini Yoga practice.
– I also like the number as a starting point for any new practice.
We are likely to continue for longer though, because the best is to do it for 40 days minimum, so… you can already plan ahead 😉
?ABOUT KUNDALINI YOGA
Kundalini Yoga is the yoga of awareness. It is a dynamic, powerful tool that awakens our creative potential and give us an experience of our self.
In our classes we combine breath, mudra, eye-focus, mantra, body locks, and postures to exercise the body, calm and uplift the mind.
The sessions are open to all levels of experience.Kundalini yoga is universal, non-religious and non-competitive and all classes will be tailored to address the needs of beginners as well as experienced yogis.
?ABOUT ANAHAT-BANI KAUR
When I first came across Kundalini Yoga I recognised its transformative potential straight away but it was months later, when I became unwell, that I was able to appreciate the way this technology could support me physically and emotionally.
Years later, as I shared my impressions about this practice to my friends and clients, and I listened to teachers more deeply I realised I wanted to learn more. Much more.
"If you want to learn something, read about it. If you want to understand something, write about it. If you want to master something, teach it."
– Yogi Bhajan
Through the intense and revealing training with Karam Kriya School, where I had the opportunity to experience the sadhana (discipline) and seva (service) within the dharma, and through the guidance and supervision of my trainers, I discovered an approach to teaching that resonated with my own, spiritually.
The first time I taught a class as part of my training and I felt the leverage, legacy and lineage of Kundalini Yoga I decided to take yet another leap in this life path and embrace it full heartedly.
I am a teacher-in-training member of the Kundalini Yoga Teacher Association.
Read more here